50s Music
Everly Brothers – Til' I Kissed You – 1959
About the song
The Everly Brothers were one of the most influential and popular rock and roll duos of the 1950s and 1960s. They are best known for their harmonious vocals and catchy songs that blended country, pop, and rockabilly styles. One of their biggest hits was "Til I Kissed You", which was released in 1959 and reached number four on the Billboard Hot 100 chart.
The song was written by Don Everly, the older of the two brothers, after he met his future wife, Venetia Stevenson, an actress who starred in movies such as The Three Musketeers and Darby's Rangers. Don was smitten with Venetia and wrote the song as a tribute to their first kiss. He later said, "I wrote 'Til I Kissed You' about a girl I met in Australia who later became my wife. Her name is Venetia and she is beautiful."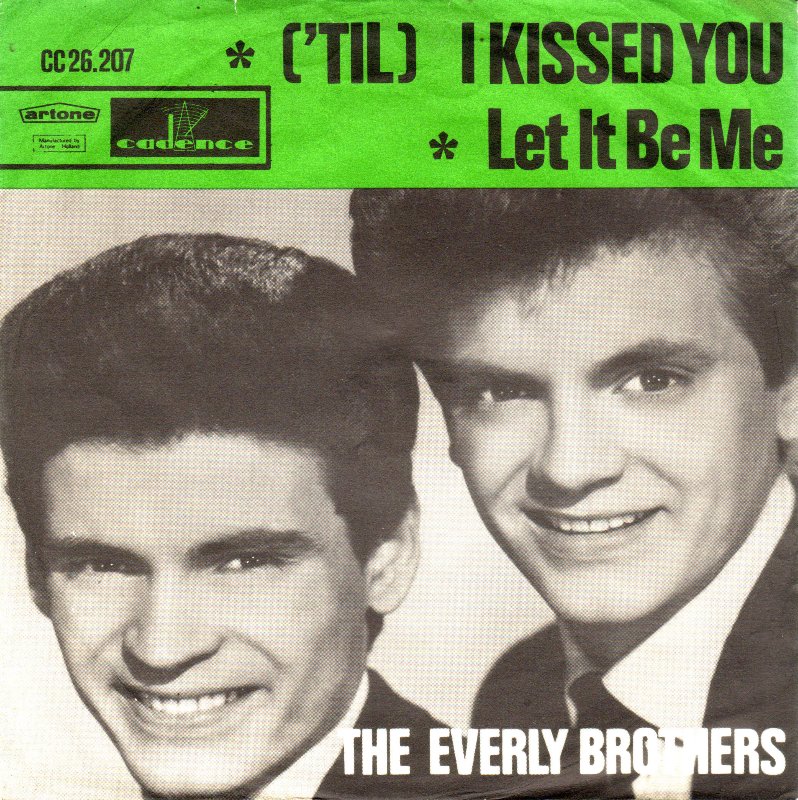 The song was recorded in Nashville, Tennessee, with legendary producer Chet Atkins and a group of session musicians known as the Nashville A-Team. The song features a distinctive guitar riff played by Ray Edenton, who also played on many other Everly Brothers songs. The song also has a prominent piano part played by Floyd Cramer, who later became famous for his own hit "Last Date".
"Til I Kissed You" was a huge success for the Everly Brothers, both in the US and abroad. It was their first top ten hit in the UK, where it peaked at number two. It also reached number one in Canada, Norway, and Australia. The song has been covered by many artists over the years, including Connie Smith, Skeeter Davis, Bobby Vinton, and The Newbeats. In 1987, the Everly Brothers reunited and recorded a new version of the song with country duo The Nitty Gritty Dirt Band.
"Til I Kissed You" is a classic example of the Everly Brothers' musical style and influence. It showcases their impeccable harmony singing, their catchy melodies, and their blend of country and rock elements. It is also a testament to their personal lives and relationships, as it reflects Don's love for Venetia, who remained his wife until his death in 2014. The song is a timeless expression of romance and joy that still resonates with listeners today.
Video