About the song
If you are a fan of classic pop music, you probably know the song "Cathy's Clown" by The Everly Brothers. It's a catchy tune with a catchy title, but do you know the story behind it? In this blog post, we will explore the history of this song, from its inspiration to its impact on popular culture.
"Cathy's Clown" was written by Don Everly, one of the two brothers who formed the famous duo. According to Don, he was inspired by one of his ex-girlfriends, who had dumped him for another guy. He wanted to write a song that expressed his feelings of being wronged and publicly humiliated by his lover: "Here he comes / That's Cathy's clown".
Don also said that he was influenced by the orchestral piece "Grand Canyon Suite" by Ferde Grofé, which he had heard performed by the conductor Andre Kostelanetz. He liked the way the music changed from one mood to another, and he wanted to create a similar effect in his song.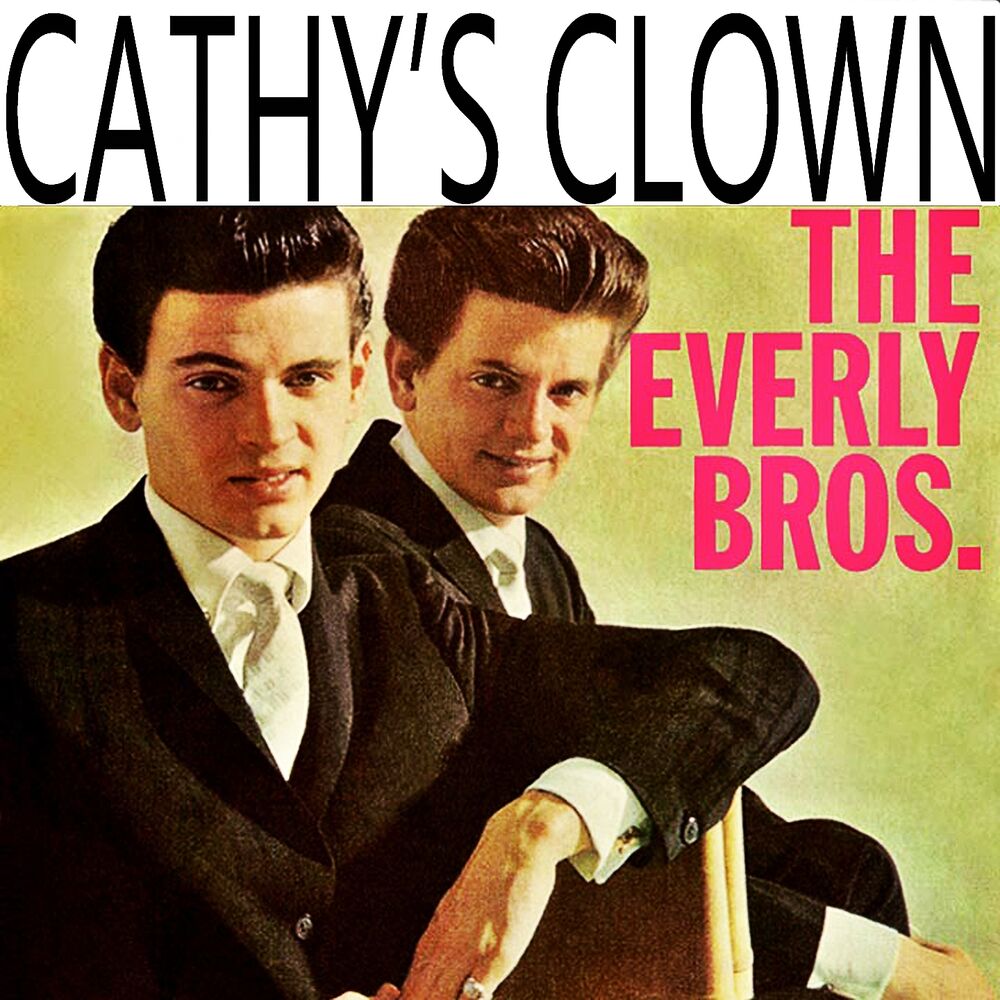 "Cathy's Clown" was recorded on March 18, 1960, in Nashville, with Wesley Rose as the producer. The musicians included the Everlys on guitars, Floyd Cramer on piano, Floyd Chance on bass and Buddy Harman on drums. The distinctive drum sound was achieved by recording them with a tape loop, making it sound as if there were two drummers.
The song was released in April 1960 as the first single for Warner Bros., after the Everlys had left their previous label, Cadence Records. It was a huge success, selling eight million copies worldwide and topping the charts in both the US and the UK. It was the first single to simultaneously top both charts, and it stayed at number one for five weeks in the US and seven weeks in the UK.
"Cathy's Clown" was also a major influence on other artists, especially The Beatles, who admired the Everlys' harmonies and songwriting. John Lennon and Paul McCartney copied their style on their first UK number one hit, "Please Please Me", which was released in 1963.
The song has been covered by many other singers over the years, such as Reba McEntire, Neil Sedaka and The Tarney/Spencer Band. In 2013, it was added to the National Recording Registry of the Library of Congress for its enduring influence on popular music.
In 2018, a judge ruled that Don Everly was the sole writer of "Cathy's Clown", after his brother Phil had relinquished his rights sometime before June 1980. The dispute had been going on for decades, as both brothers had claimed co-authorship of the song.
As you can see, "Cathy's Clown" is not just a catchy tune, but a song with a rich and fascinating history. It is a testament to the talent and legacy of The Everly Brothers, who are considered one of the most influential acts in rock and roll history.
Video