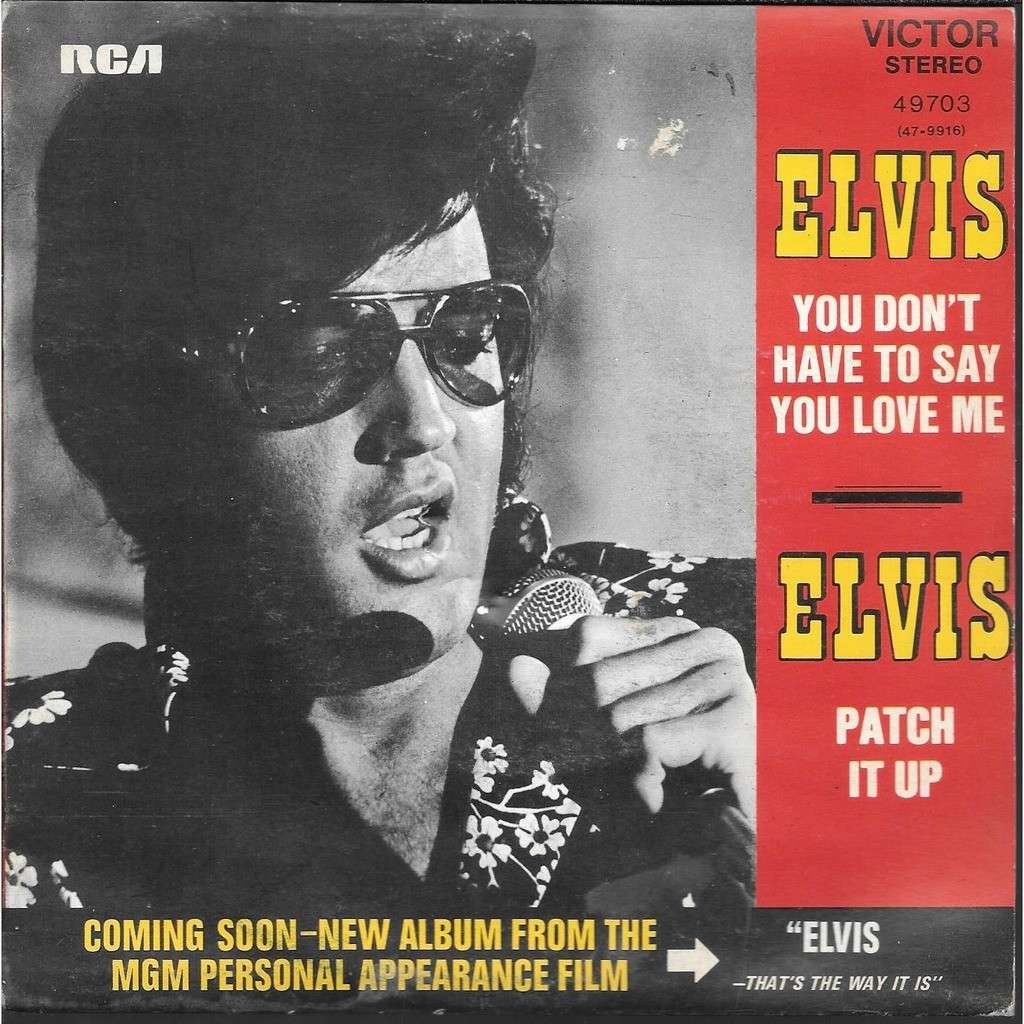 About the song
If you are a fan of Elvis Presley, you probably know his hit song "You Don't Have to Say You Love Me", which was released in 1970 and reached number 11 on the Billboard Hot 100 and number one on the UK Singles Chart. But did you know that this song was originally an Italian song, written by Pino Donaggio and Vito Pallavicini, and performed by Donaggio himself at the Sanremo Festival in 1965? The song was titled "Io che non vivo (senza te)", which means "I, who can't live (without you)".
The English version of the song was created by Dusty Springfield, who was moved to tears by Donaggio's performance, even though she did not understand the lyrics. She obtained an acetate recording of the song and asked her friend Vicki Wickham, the producer of Ready Steady Go!, to write an English lyric for it. Wickham enlisted the help of Simon Napier-Bell, the manager of the Yardbirds, and together they wrote the words that we know today. Springfield recorded the song in March 1966 and it became her most successful single.
Elvis Presley heard Springfield's version and decided to record his own cover in 1970. He changed some of the lyrics and added his signature vocal style. His rendition was praised by critics and fans alike, and became one of his most popular ballads. The song has also been covered by many other artists, such as Cher, Lulu, Tom Jones, Linda Ronstadt, and Barry Manilow.
In this blog post, we will explore the history of this song, from its Italian origins to its English adaptation, and its impact on popular culture. We will also listen to some of the most memorable versions of the song and compare them. Join us as we celebrate this classic song that has touched millions of hearts around the world.
Watch the song video :
When I said, I needed you
You said you would always stay
It wasn't me who changed, but you
And now you've gone awayDon't you know that now you're gone
And I'm left here on my own
Then I have to follow you
And beg you to come homeYou don't have to say you love me
Just be close at hand
You don't have to stay forever
I will understandBelieve me, believe me
I can't help but love you
But believe me,
I'll never tie you down
Left alone with just a memory
Life seems dead and so unreal
All that's left is loneliness
There's nothing left to feel
You don't have to say you love me
Just be close at hand
You don't have to stay forever
I will understand
Believe me, oh, believe me
You don't have to say you love me
Just be close at hand
You don't have to stay forever
I will understand
Believe me, believe me, believe me