50s Music
Elvis Presley – (There'll Be) Peace In the Valley (For Me)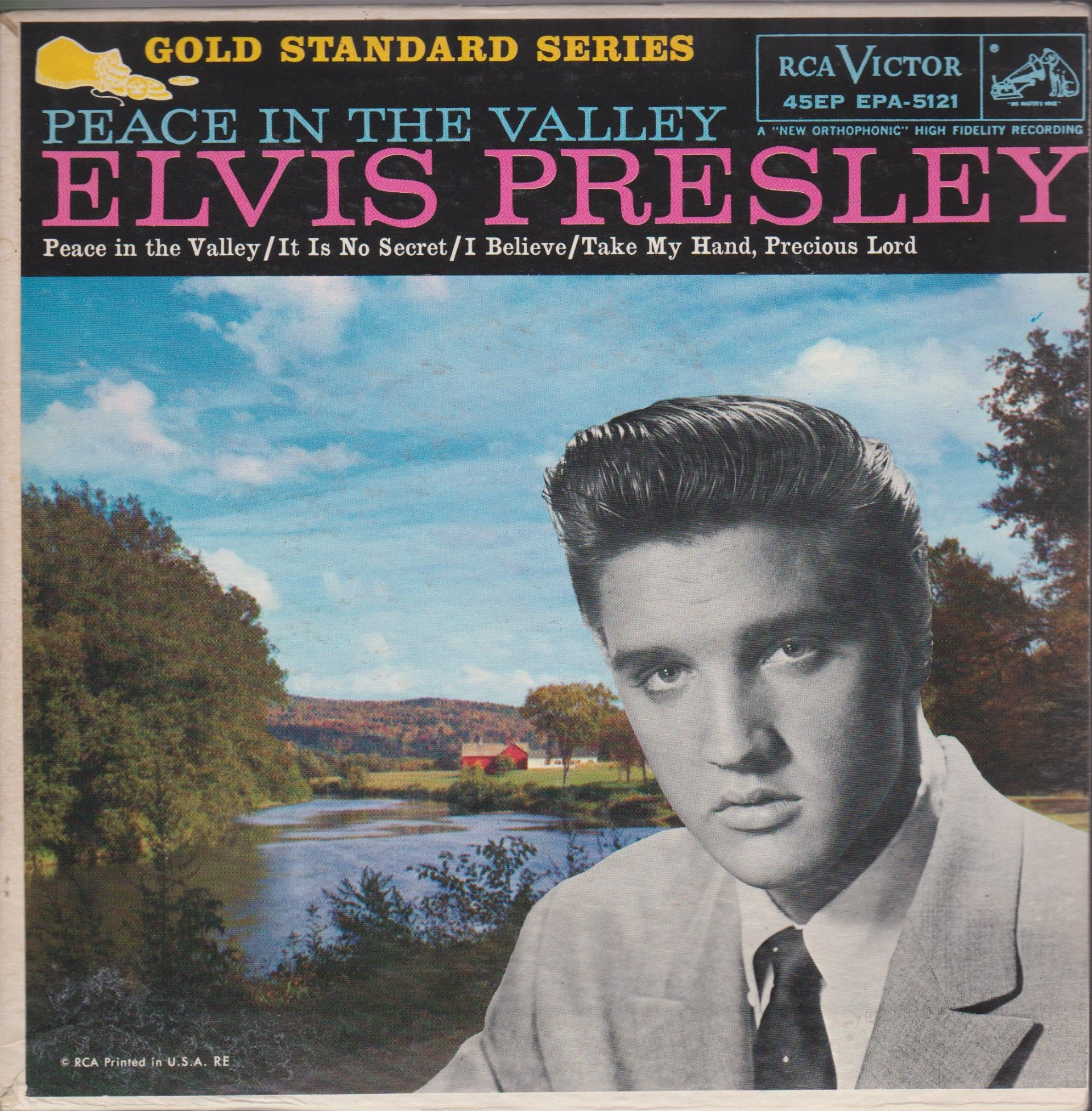 About the song
If you are a fan of Elvis Presley, you probably know his famous gospel song "(There'll Be) Peace In the Valley (For Me)". But do you know the history behind this song and why Elvis chose to sing it? In this blog post, we will explore the origins and meanings of this classic tune, as well as some interesting facts about Elvis' performance of it.
The song was written by Thomas A. Dorsey, a pioneer of gospel music, in 1937. Dorsey was inspired by a vision he had of heaven after his wife and son died in childbirth. He wanted to express his hope for a peaceful and joyful afterlife, where there would be no more suffering or sorrow. The song became popular among African American churches and was recorded by several gospel singers, such as Mahalia Jackson and Sister Rosetta Tharpe.
Elvis Presley was introduced to the song by his mother, Gladys, who loved gospel music. Elvis grew up singing gospel songs in church and at home, and he considered them to be a source of comfort and inspiration. He recorded "(There'll Be) Peace In the Valley (For Me)" in 1957, along with three other gospel songs, for his first extended play (EP) titled "Peace in the Valley". The EP sold over a million copies and was certified platinum by the RIAA.
Elvis also performed the song live on his third and final appearance on The Ed Sullivan Show on January 6, 1957. This was a historic moment, as it was the first time that Elvis was shown in full on national television, after being censored for his controversial hip movements in previous shows. Before singing the song, Elvis explained that he chose it because he felt "keenly" about the recent crisis involving refugees fleeing Hungary after an invasion by the Soviet Union, and that immediate aid was needed to support them. He also dedicated the song to his mother, who was watching from home.
The song showcases Elvis' powerful and expressive voice, as well as his sincere and heartfelt emotions. It is one of his most beloved gospel songs, and it reflects his faith and spirituality. The song also resonates with many listeners who share the same longing for peace and harmony in this troubled world.
Video